The Orlando Apollos came out all guns blazing in the 2nd half on Sunday night to grasp the victory from the jaws of defeat in a 37-29 victory. The Apollos now sit at 2-0 on the season thanks to a wonderful performance from Garrett Gilbert.
A Major criticism towards the AAF in week one was the lack of top quality QB play, Gilbert and the Apollos put that argument to rest as he racked up just short of 400 yards from 19 completed throws.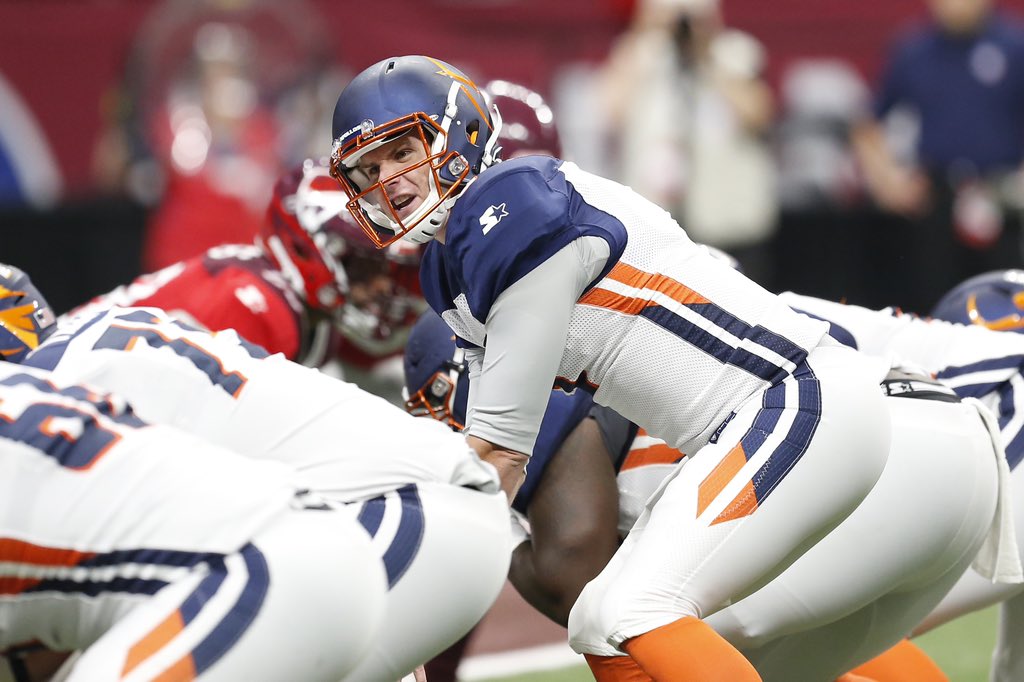 Looking like an NFL pro, the Apollos slinger went 19 from 28 for 393 yards and two scores. 5 of his throws lit up the commanders defence in spectacular fashion averaging a 12.7 YPA with an average YPT of 13.5.
Charles Johnson was the man Gilbert relied on throughout as he took in 7 receptions (from 10 targets) for 192 yards and a score. Throughout the 3rd quarter, Johnson turned on his mojo when it mattered most. The Apollos were down 27-17 and the game looked to beyond reach before Johnson took matters into his own hands forcing Orlando downfield to score 20 of their own.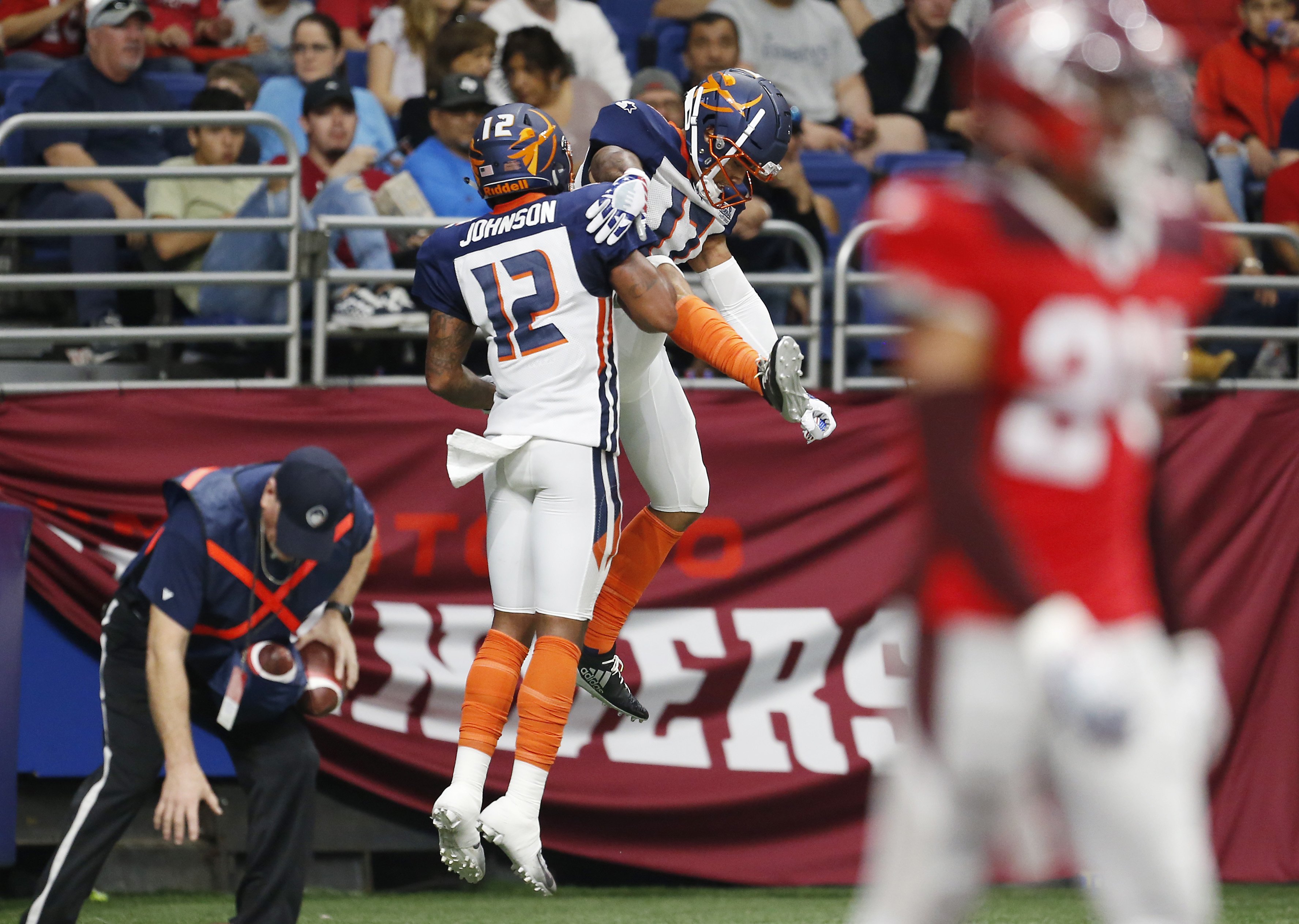 Kicker Elliott Fry proved a dependable option throughout and his two field goals put Orlando a TD away from levelling the score. Gilbert once again put his arm to good use finding Jalin Marshall (3 receptions from 4 targets, 32 yards) for the equaliser, 29-29.
At this point, you'd have been a fool to bet against Commanders QB Logan Woodside, arguably the mark of consistency throughout weeks 1 and 2. The Ensuing drive, however, didn't go as planned – Cornerback Keith Reaser, who came in at 3rd from our week 1 MVP Power Rankings picked the ball off, returning it 38 yards to give Orlando the advantage.
Woodside's impressive performance, netting 20 completions for 223 yards and a TD (1INT) came crashing down from the pick onwards. Although he did manage to bring the Commanders back within reach of tying it up and formidable stand from the Apollos on 4th and goal ended the game.
The Apollos, along with the Iron and Arizona are the only teams yet to lose in the AAF. If Gilbert and Johnson's record-setting day is anything to go by they may just be the early favourites to take home the championship.